Mercedes has released the first official electronic reveal of the W214, the new generation of their E-Class luxury sedan, including pictures, specifications, and a video presentation on their YouTube page.
While the sedans in the C Class, E Class, and S Class from Mercedes-Benz tend to have a similar appearance due to the emphasis on aerodynamics for fuel efficiency, the latest generation of the E-Class, known as W214, stands out with its new rims and updated design features. The car boasts advanced digital headlights, a luminous front grille, and star-shaped lamps in the tail lights.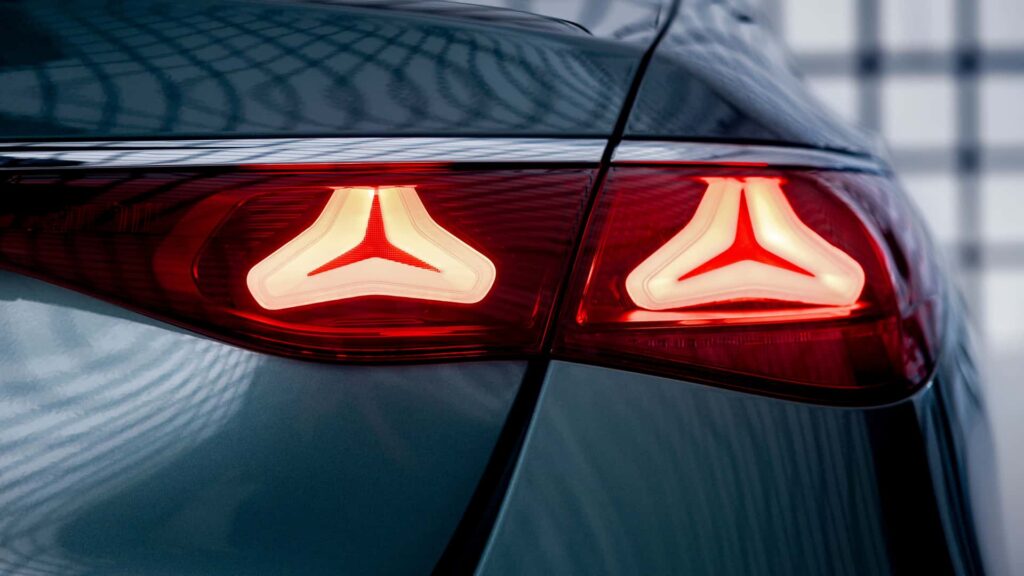 The third generation of Mercedes' entertainment and information system, MBUX, is featured in the interior of the new E-Class, which is touted by the company as the smartest Mercedes car ever made. It can be operated by phone and offers various driving modes and personalized settings based on facial recognition. Additionally, the car will be available in the Exclusive Line version.
The new Mercedes E-Class offers several advantages such as the ability to add applications to its entertainment system and a new screen. Additionally, the car includes features like quilted leather seats with heating and cooling options, interior lighting that interacts with sound, and a dashboard camera that can be used for video calls or taking personal photos. The car also comes with the basic specification of the Angry Birds game. These features make the car stand out in its category and the ad highlights the presence of a new camera installed in the dashboard for video calls or personal photos (selfie)
The performance aspect of the 2024 Mercedes E-Class includes the 2.0-liter four-cylinder turbocharged engine with a partial hybrid system generating 255 hp and 400 Nm of torque. The E 450 variant, on the other hand, has a turbocharger and partial hybrid system, producing up to 375 hp and 500 Nm of torque, with an additional 20 hp boost available for both models. Mercedes has also announced that a battery option will be available, allowing for an electric-only range of up to 100 km.